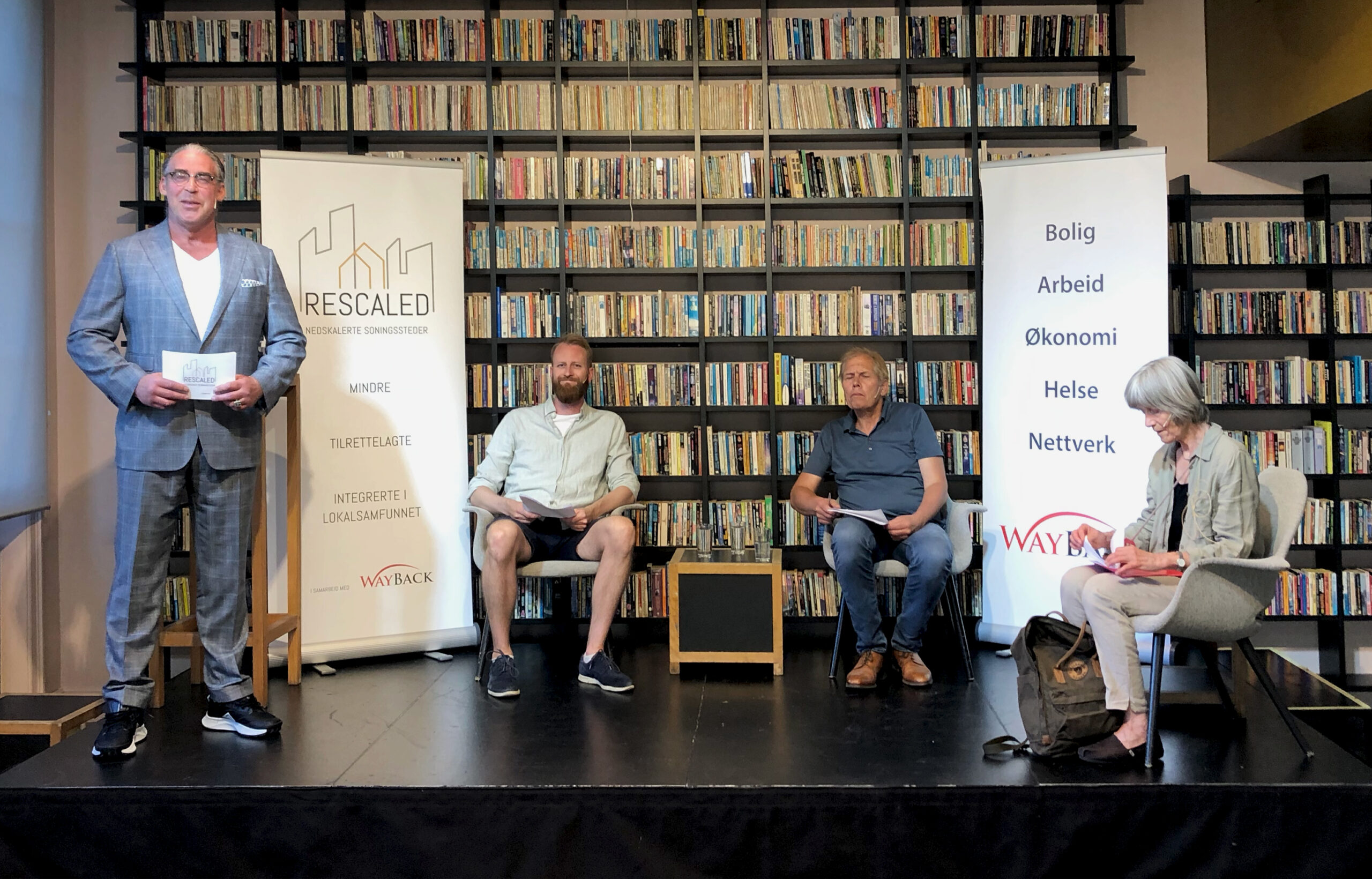 Was prison better before? About past, present and future prisons
Is the time ripe to rethink the prisons of the future? And is there an alternative solution for the new Oslo prison?
Wayback and

Rescaled Norway

hosted a panel discussion where we discussed the prisons of the past, present and future.
Norway have long been seen as pioneers of prison and correctional services. The Norwegian penal system has gained a reputation as "exceptional" and one of the most humane in the world. The world looks to Norway for good examples. Why don't we look at our own good examples when building new prisons?
In recent years, the Norwegian Correctional Service has been characterised by a focus on administration, streamlining and new technology. Prisons are getting bigger. The construction processes are being standardized. Budgets smaller. The prisons are hidden away.
Is it right to focus so much on business administration, when we are dealing with people? People in a challenging and vulnerable situation? Have we been blind to the rumor of the world's best correctional services? And is this the way to go for the future?
Last week, the government put the plans for a new Oslo prison on the Bredtvet site on ice. It became difficult to find such a large plot. There has been opposition from neighbours, who do not want a large and 'threatening' prison in the surrounding area. The condition of today's Oslo prison is critical and there is a need for compensation. A lot of time and resources have been spent on site searches, analyses, back and forth, but no solution has been found. Would it be an idea not to think of one large prison, but several smaller prisons?
Panel:
Hedda Giertsen – Criminologist and professor emerita, University of Oslo
Eivind Bjørndalen – Architect, DARK architects
Johan Lothe – General Manager, Wayback
Michel Mateos (moderator) – Speaker, No Detour