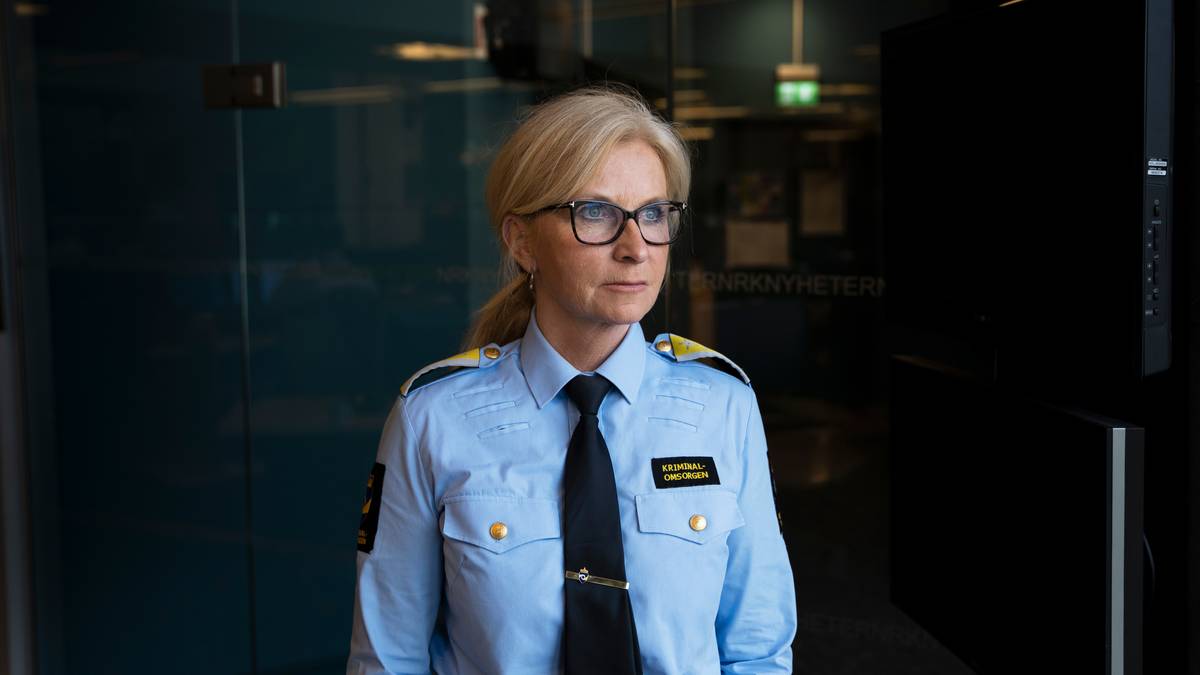 Want detainees to wear a foot shackle on leave
The case is taken from NRK
Last year, the Correctional Service recommended a moglegheit for foot shackles while on leave for paternal criminals. No, frp and Høgre will introduce the proposal.
In 2012, Stig Millehaugen was sentenced to his most severe sentence of 21 years' detention and ten years' minimum time for murder.
On Wednesday, the police raised the alarm when he did not return to Trondheim prison after a leave of absence.
Last year, the Directorate of Correctional Services (KDI) recommended that the Norwegian Directorate of Correctional Services (KDI) open for the use of foot shackles with GPS for detainees on leave or probation.
"That's because a lot of people who have custody have serious convictions, and it's clear that this group should be used for foot shackles.
This is the victory of the director of KDI, Lise Sannerud. A shackle could also add moglegheit to get leave, the director said.
The recommendation is submitted to the Ministry of Justice.
Want a foot link as a minimum requirement
Last year, the correctional service issued around 22,000 leave of absence. According to Sannerud, there were 14 cases where the inmate did not return at the right time.
In light of the Millehaugen case, the leader of the Justice Committee in the Storting, Per-Willy Amundsen (Frp), will put forward a proposal to put a foot chain on paternal inmates during leave.
When asked if he did not make the proposal when he was minister of justice himself, Amundsen replies that he thought it was surprising that Millehaugen did not wear a foot shackle.
"It is perceived as a hol in the system, because it is not new for the justice sector to use electronic control.
So far, KDI does not have the opportunity to make a foothold to inmates who are going on leave.
Justice policy spokesperson in Høgre, Sveinung Stensland, believes it is problematic that detainees are released on leave.
"This case certainly demonstrates that things can go wrong. Here I have to look at new measures, he wins.
He points out that these prisoners are people the justice system has said society needs to be extra protected against.
That's why he thinks Justice Minister Emilie Enger Mehl (Center Party) should look at whether the guidelines for detainees are good enough.
"The Minister of Justice can address this with a gong," Stensland said.
NRK has not been happy to get a comment from the Minister of Justice.
– High as a life sentence
Johan Lothe is a tenant of the foundation Wayback, which works for criminals to return to society. He himself has a seat in prison.
"To us, this looked like a life sentence. It works as if the Progress Party is not interested in those who are convicted returning to society.
Lothe pointed out that it is difficult for the detainees to get leave in the first place, and when they do, it is a matter of a few timar.
"There is not enough motivation for those convicted to do what it takes to become good citizens.
Stiftinga meiner a foot chain on leave is the wrong way to proceed, and that it is wrong for one person to bring with them consequences for so many others.
– You can run away with a foot link as well.
On the other hand, he thinks it may be a good measure if there is a longer leave of absence with accommodation.
Need a thorough assessment
The proposal, which was submitted in July 2021, is submitted to the Ministry of Justice. The Minister of Justice has not had the opportunity to comment on the matter to NRK.
The deputy chairman of the Justice Committee, Maria Aasen-Svensrud (Labor), says that the proposal from Amundsen must be discussed thoroughly and that they must be included in the recommendations from KDI.
"If enough of what is needed to get good rutinas around the leave scheme is a GPS, then I have to make an assessment of it.
Aasen-Svensrud has not seen the recommendation from KDI itself, but the proposal from Amundsen is a bit premature.
– Styrkar den totale sikkerheita
At the beginning of 2021, the Ministry of Justice asked the Norwegian Directorate of Correctional Services (KDI) for recommendations related to electronic control, i.e. the use of foot chains.
«Digital control measures will mean that it can be implemented both more frequently
and more effective controls and that the overall safety is significantly strengthened," says the statement from KDI.
They therefore recommended opening to use a foot shackle with GPS on detainees who are on the cover or who are the probationary doctor, KDI informs NRK.
If the person on leave moves outside the leave area, the alarm will go off. Similarly, if the person cuts off the foot link, KDI explains.
Director Sannerud says that the foot link can also be timed, so that the alarm will go off if the inmate is not back at the right time.